Dubai Quick Repairs offer Dishwasher Repair Services in Dubai and the rest of the UAE. We are good at repairing dishwashers and I hope that we're one of the Dubai's leading domestic appliance repair companies because, our many years of experience in repairing faulty dishwashers. Buy appliances and get our services of repairing so your life like easy.
Above we have built up an extensive amount to learn experience and knowledge and are now approved by many of the leading manufacturers so, Who trust us to carry our repairs to their machines on their behalf because, Whether you have a Dishwasher Repairing that isn't draining and isn't completing its cycle or something else.
Our knowledge and close and direct relationship with manufacturing means that We are the best place to get your appliance like back up and running quickly. Our Dishwasher Repair Service engineers are on the road and ready to attend  your machine fast.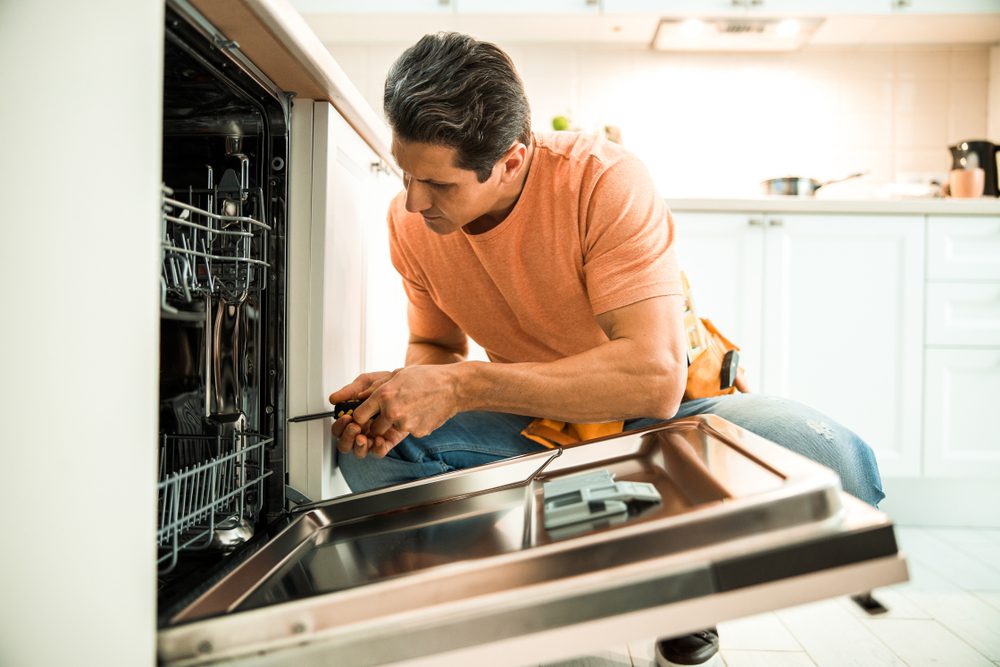 We can come out to you the next day on most occasions, even the same day sometimes. Now and carry common spare parts to increase every chance of getting your dishwasher fixed during our first visit. Because it's a Dishwasher Repairing Service in Dubai & in the whole country. Dishwasher Brands; We Repair AEG, BEKO, Bosch, Hotpoint, Indesit, Samsung, Siemens, Whirlpool, and many more. If you need Dishwasher Repair Service don't wait any longer. Call us today or  book online, So we get it back up and running for you.
The control boards on the furthest down-the-line dishwashers can look scary. They're stacked with countless dials and press buttons. And different elements that the machine looks too intricate to even think about fixing. This is really not the situation. Except for the control board, dishwashers haven't changed a lot in that frame of mind throughout recent many years. You can fix most dishwasher breakdowns yourself, and we'll examine tips for DIY administration and support in this article.