Dubai Quick Repairs offer Dishwasher Repair Services in Dubai and the rest of the UAE. We are good at repairing dishwashers and I hope that we're one of the Dubai's leading domestic appliance repair companies because, our many years of experience in repairing faulty dishwashers. Buy appliances and get our services of repairing so your life like easy.
Best Dishwasher Repair Service in Dubai
Aa a Best Dishwasher Repair Service in Dubai, we have built up an extensive amount to learn experience and knowledge and are now approved by many of the leading manufacturers so, Who trust us to carry our repairs to their machines on their behalf because, Whether you have a Dishwasher Repairing or Ac Repair that isn't draining and isn't completing its cycle or something else.
Our knowledge and close and direct relationship with manufacturing means that We are the best place to get your appliance like back up and running quickly. Our Dishwasher Repair Service engineers are on the road and ready to attend  your machine fast.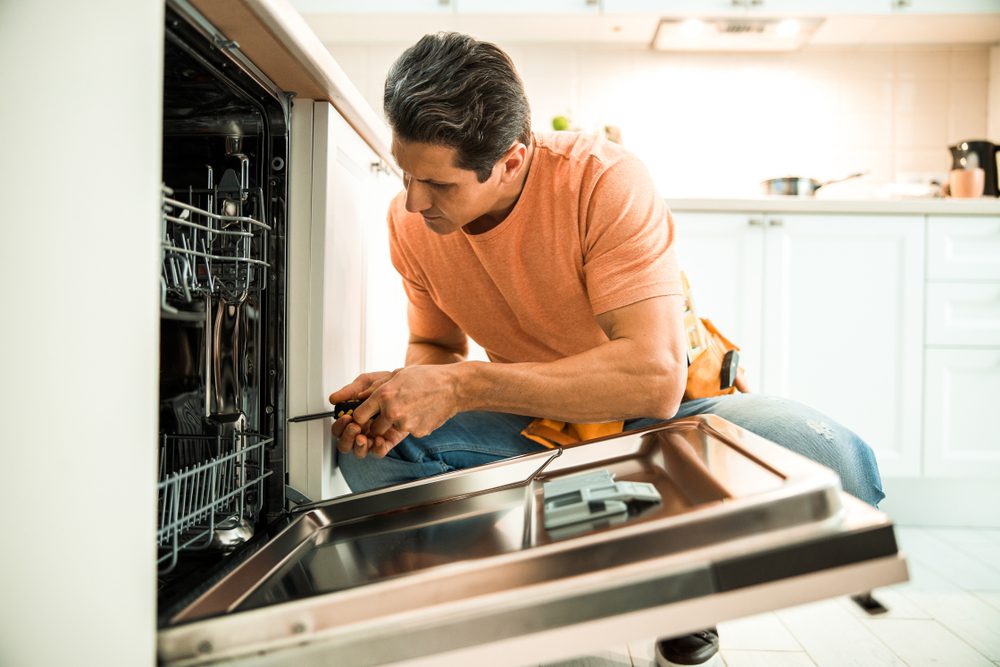 Experience excellence with our adept and seasoned technicians who specialize in restoring dishwashers to their prime condition. Enjoy a revitalized dishwasher within 24 hours. Our unparalleled Dishwasher Repair Dubai redefines convenience. And that's not all – we're your one-stop solution for an array of home appliance repairs.
Same Day Dishwasher Repair Service in Dubai
In the modern age, getting a same day dishwasher repair service in Dubai is not easy. But Quick Repairs Dubai solve your problem. the dishwasher stands as a prized convenience, effortlessly handling a mountain of dishes in mere moments. It's a true household hero, relieving the burden of manual dishwashing. But what if this marvel requires a helping hand? Replacing it is one of many options. Introducing Dishwasher Repair Dubai, your swift remedy for dishwasher woes in Dubai, saves time and money and reinstates your dishwasher's glory.
Professional Dishwasher Repair Company Dubai
For years, Dubai Quick Repairs has been your reliable partner in conquering home appliance glitches. We are professional Dishwasher Repair Company Dubai having team of skilled professionals stands ready to serve at any moment. Armed with top-tier tools, our experts can swiftly mend dishwashers of any brand.
Dishwasher Repair by Expert Technicians
Rest easy knowing that quick and dependable solutions are just a call away. Our seasoned technicians boast years of hands-on experience in Dishwasher Repair Dubai, ensuring speedy resolutions to restore your appliance's vitality.
Your Complete Home Appliance Solution
Dubai Quick Repairs goes beyond dishwashers. Our expertise extends to a variety of modern appliances, including fridge repair, AC repair, ice maker repair, and more. We cater to all corners of Dubai, delivering excellence with every service.
Elevate your appliance experience with Dubai Quick Repairs, where the restoration meets reliability. Your appliances deserve nothing less.
Top Brands We Serve
Dishwasher Brands; We Repair AEG, BEKO, Bosch, Hotpoint, Indesit, Samsung, Siemens, Whirlpool, and many more. If you need Dishwasher Repair Service don't wait any longer. Call us today or  book online, So we get it back up and running for you.
The control boards on the furthest down-the-line dishwashers can look scary. They're stacked with countless dials and press buttons. And different elements that the machine looks too intricate to even think about fixing. This is really not the situation. Except for the control board, dishwashers haven't changed a lot in that frame of mind throughout recent many years. You can fix most dishwasher breakdowns yourself, and we'll examine tips for DIY administration and support.