Are you looking for a reliable and affordable service for Oven Repair Service in Dubai, UAE? Excellent that you reached the right place. Dubai Quick Repairs is a Top rated Appliance Repair company in Dubai that fulfills your demand, facility, and convenience for electric ovens and gas Ovens.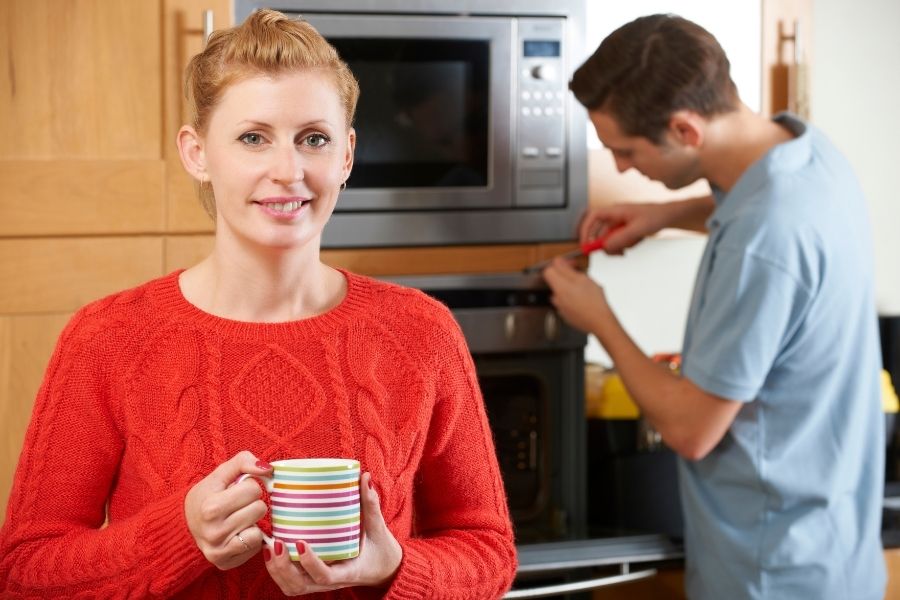 Best Oven Repair Service in Dubai
We are best oven repair service in Dubai. Do you take appliance repairing and servicing seriously? We provide top-notch repair services and care for your home appliances. Dubai Quick Repairs is the best choice for both residential and commercial appliances; we deliver results quickly and efficiently.
Microwave Oven Repair Dubai
The microwave isn't working
There are sparks inside the microwave
The turntable is not rotating
The microwave isn't heating food
The touchpad only works intermittently
Microwave Oven Repair Services in Dubai
In need of proficient Microwave Oven repair services in Dubai and service technicians in Dubai? Your search ends here. If you are looking for Oven Repair in Dubai, you're in the right place. Welcome to Dubai Quick Repairs, where we cater to all your Microwave Oven repair requirements. Offering swift, high-quality repairs across all areas of Dubai.
Same day Oven Repair Dubai with Excellence
Acquiring a top-tier same day oven repair Dubai or microwave oven is one thing, but upholding its performance is another. Dubai Quick Repairs understands the significance of maintaining the integrity of your prized appliance. In a world where appliances carry a substantial cost, safeguarding your investment is paramount. Our team of skilled technicians is adept at ensuring your microwave oven remains in peak condition, delivering convenience and longevity.
Microwave Oven Repair Dubai by Expert Technicians
Your search for a reputable technician ends here for microwave oven repair Dubai. Dubai Quick Repairs boasts a team of highly-trained and seasoned experts ready to serve your microwave oven needs. Booking an appointment is a breeze – just fill out our online form detailing your appliance's symptoms. We guarantee swift problem resolution at a pocket-friendly cost. Rest assured; our workmanship is backed by unwavering assurance, and genuine, authorized parts are used if required.
We Tackle following Oven Problems:
– Microwave Oven Repair Dubai
– Microwave not functioning
– Internal sparking
– Inoperative turntable
– Lack of heating
– Intermittent touchpad response
The Main Reasons of Faults and Defects:
Home appliances, like any machinery, can falter. Don't fret – Dubai Quick Repairs has you covered. From microwave oven troubles big and small, our expertise spans a wide spectrum. Peruse the list of common faults and defects below:
– Microwave fails to heat
– Start-and-stop microwave operation
– Unresponsive microwave buttons
– Non-spinning microwave plate
– Absent microwave light during operation
– Unwanted sparking within the microwave
– Inoperative microwave unit
– Brief microwave operation followed by a halt
– Non-rotating microwave turntable
– Disfunctioning microwave display
– Microwave commencing on its own
– Refractory microwave door
Rest easy, as Dubai Quick Repairs is equipped to resolve all these microwave oven woes. Your appliance's health and your convenience remain our top priority. Experience microwave excellence anew – contact Dubai Quick Repairs today.